EARLY NOTICE - YOUTH HUNT
The park will be conducting its annual wildlife management deer hunt for youth only on October 15 & 16, 2016. All areas on the other side of Big Creek, including the Hale Lake Picnic Area and the Equestrian Area WILL BE CLOSED to anyone who is not part of the hunt. The rest of the park will remain open. For more information about Public Lands Hunts please visit this link: http://tpwd.texas.gov/huntwild/hunt/public/.
---
Brazos Bend State Park, a 5,000-acre gem on the Upper Texas Coast, is just 40 miles from downtown Houston and offers a wide variety of activities for every age: biking, fishing, hiking, birding, camping, star-gazing, and opportunities to learn about Texas' bountiful natural history via free programs and guided hikes.
The park's scenic terrain has been carved gently over time by the vigorous Brazos River, which marks its eastern boundary. Fragments of the ancient coastal prairie survive here as do dense bottomland hardwood forests and extensive marshes, making ideal habitats for the American alligator and a rich diversity of other reptiles, amphibians, and mammals. The park is an important refuge for birds, with more than 300 species recorded, and wildflowers abound during the warmer months, drawing a wealth of butterflies.
Nature Center:
The nature center is a great starting point for understanding what makes Brazos Bend State Park special. Our hands-on exhibits are meant for the child in each of us. Park staff and volunteers are available to show our educational animals. The center and gift shop are open weekdays 11 a.m. - 3 p.m. and weekends 9 a.m. - 5 p.m.
Park features:
Voted #7 at Houstons Kids Out and About for 2016!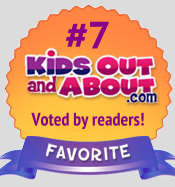 Join or renew your commitment to Brazos Bend State Park Volunteer Organization with a .
Updated: Aug 29, 2016